Service time, common questions, and what to expect when you visit Compass
A friendly, non-judgmental, 1-hr service

Clear, engaging Biblical messages that give real help for everyday life

A safe and fun kids program during the service

Free coffee and refreshments

Down to earth people

An environment of laughter and celebration

A few short upbeat songs
WHAT DO I DO WHEN I GET TO THE SERVICE?
Relax
Get a name tag, so we can get to know each other better.
Grab a drink and a snack.
If you have kids, check them into our safe and fun kids class.
Enjoy the service!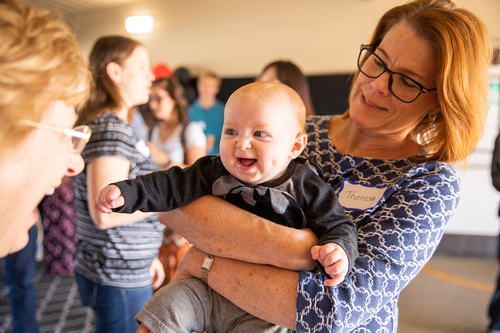 Our kids' program (infants to 5th grade) runs at the same time as the adult service. While you relax in the adult service, your kids will be safe and happy in a high-quality program designed just for them.
No, come as you are! Wear whatever is comfortable for you, if that's jeans or shorts and a t-shirt, it doesn't matter! God is interested in your heart, not your wardrobe.
WHAT IS A TYPICAL SERVICE LIKE?
Opening song
Welcome/Video
Another song
30 min message on how the Bible relates to your life
Opportunities coming up at Compass & Closing song